Welcome to Croke Consulting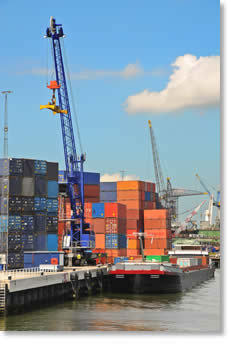 Croke Consulting is an international trade and supply chain management consultancy specialising in Customs, Excise and Air Cargo Security matters.
We help manufacturers, importers and exporters, logistics operators, retailers, distributors and in particular companies with transnational business operations to meet the many challenges associated with the efficient management of supply chain activities.
As in 2014, our on-going focus in 2015 will again be to reduce supply chain overhead costs for business through the efficient use of the trade facilitation measures provided for in current Customs and Excise legislation.
We have a particular expertise in assisting clients with applications for Authorised Economic Operator (AEO) certification and Customs Economic Procedures programmes.
We also specialise in assisting clients with Customs Centralised Clearance applications. This system can have significant benefits for Irish businesses operating in more than one EU Member State.
In addition to providing services to business, Croke Consulting also provides consultancy services in connection with EU Commission and USAID projects.